Guide to a car rental in Australia
If you plan to rent a car in Australia then getting familiar with the rules of the land is a sensible idea.
Renting a car in Australia requirements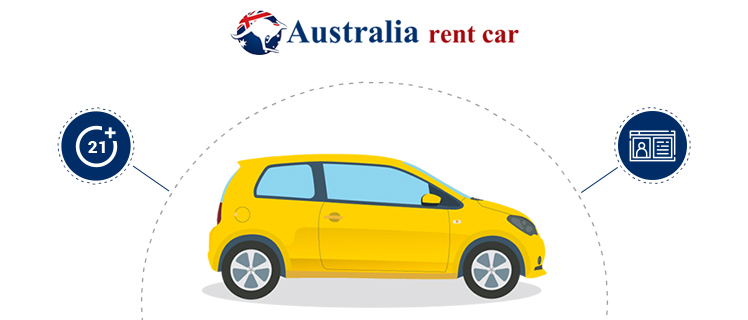 Age- 19 is the minimum driving age in Australia whereas the minimum rental age varies according to suppliers, generally, it is 21 years. Car renters below the age of 24 years might have to pay a young driver's surcharge. The car rental age varies according to the car category.
Driving license- In Australia, driving licenses in English are acceptable but provisional license are not accepted. If you are a tourist then the maximum time frame for which you can use your driving license which is in English is 3 months. In case, the license is not in English then the renter needs to carry an International Drivers Permit (IDP). In any situation, carrying an IDP along with your native driving license always benefits if you wish to drive in a foreign country.
Should I rent a car in Australia?
1. ) Driving in Australia is sheer pleasure as the panorama is broad and extremely beautiful.
2. ) Moreover, Australian drivers are well-mannered and drive safely.
What are the popular locations where I can rent a car in Australia?
Sydney, Perth, Brisbane, Melbourne, Adelaide and Cairns are the most popular car rental locations in Australia but there are many more locations where you can rent a car in Australia.
| Road trip | Attractions |
| --- | --- |
| Melbourne to Adelaide (Great Ocean Road) | The Shipwreck Coast, the Twelve Apostles & Naracoorte caves |
| Sydney to Melbourne | Mimosa Rocks National Park, Mornington & Philip Island |
| Brisbane to Cairns | Noosa, Fraser Island, Airlie Beach & Mission Beach |
One-way car rental in Australia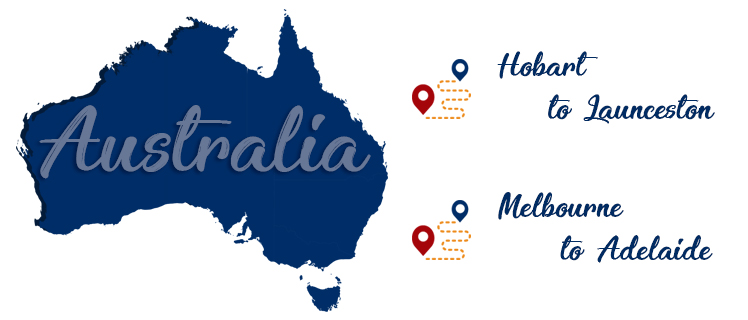 You can go for one-way rentals in Australia by paying an extra charge, applied by most of the suppliers. The most-popular one-way trips in Australia are Hobart to Launceston and Melbourne to Adelaide.
Booking a cheap car rental in Australia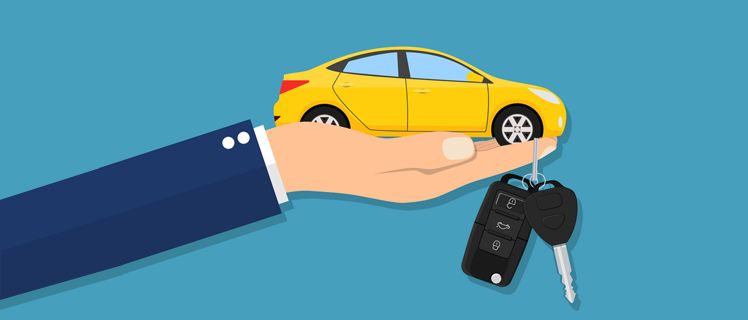 Where to book from? – A wise way to book a rental is through a website where you can get deals from multiple suppliers and can compare them easily using helpful filters. One such website is australiarentcar.com which lets you book comfortable rental cars in any part of Australia.
Car rental suppliers- The most popular and reputed brands operating in Australia are Ace Rental Cars, Alamo Rent A Car, Apollo Car Rentals, Atlas Car Rental, Enterprise Rent-A-Car, Europcar and National Car Rental.
Payment- Book early to get better quality vehicles at a cheaper price. Just like most of the other locations, car rental suppliers in Australia ask you to pay via credit cards. In case you obtain a fine for speeding then it will be charged to your credit card by the car rental suppliers and your details will be submitted to the law enforcing agencies.
Most of the car rental suppliers expect you to return the car with a full tank, failing to do so can result in extra charges to your card. This charge usually comprises of the cost of the petrol plus service charge.
Rule of the road- Australia drives on the left-hand side of the road while most of the cars have their steering wheel towards the right-hand side. Make sure you follow the speed limits: 50 km/h (crowded city areas), 70-90 km/h (open roads) and 100-110 km/h (highways). All the distances and the like are measured using metric units in Australia i.e. meters, kilometers and km h.
Driving to the Outback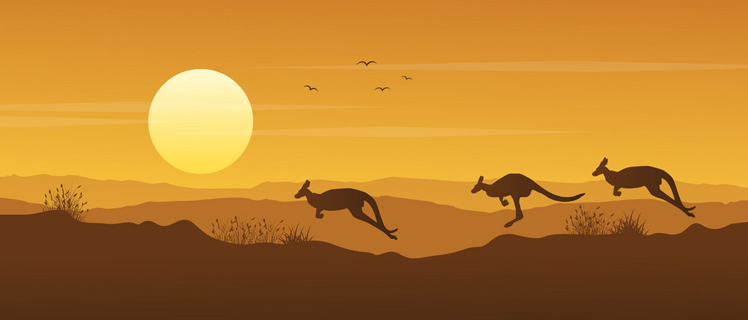 1. ) Distances can be overwhelming especially on the Outback so always carry ample of drinking water, snacks and first-aid kit while travelling in this region of Australia.
2. ) Keep your car equipped with fuel as the fuel stations are usually shut in the night.
3. ) As a precaution, always inform your hotel or friends before heading out on a road trip as the networks are weak in most of the areas.
4. ) The Outback can turn out to be nightmarish if you aren't well-prepared with precautions like a spare tyre, enough of drinking water and snacks.
Also, the internet coverage is pretty bad in many regions of Australia, especially, the Outback so make sure that you have all the needed information available offline.