Australia is the smallest continent and the largest Island on our planet; it lies in the southern hemisphere, which interestingly leads us to the fact that it experiences opposite weather conditions in relation to other countries which lie on the northern hemisphere. Visiting Australia to escape your country's scorching summers or severe winters certainly seems a tempting notion, isn't it?
Maybe that is why this Island nation has been acting as the biggest magnet for travelers around the globe, however, whatever the reason be, its beauty and offerings can't be unaccredited as they certainly have a big role to play. Moreover, every year, many of its cities earn a well-deserved place in the top 10 most livable cities in the world; and know what? Same trends follow when it comes to tourism. Just pick any of its many cities- in addition to exceptional attractions- regular pubs, lounges, and restaurants can also be found in abundance and that too as per one's wish – whether one wants to hang out at the seaside, on a rooftop or at a night club. And, not just only a dominant attraction front, Australia also has an exuberant flora and fauna which is unique, as well as breathtaking; and interestingly, more than 80% of its flora and fauna is found nowhere else in the World. Also note that, Corals at Great Barrier reef were declared as world heritage site, and more than 10% area of Australia has been declared as protected in order to preserve its rare ecosystem.
Here, we have listed the best cities in Australia that are indispensable if you want to have a meaningful traveling experience.
1. Magnificent Melbourne:
Being the previous capital of Australia and owing to its rich modern history Melbourne is indeed the most livable city in the world. Located at the head of Port Phillip Bay, Melbourne is a perfect vacation destination. A romantic boat ride in Yarra River with fine wine and music is the biggest must-not-miss; however other engaging places like Crown casino located on the river's bank makes sure that one doesn't get bored in this region of the city.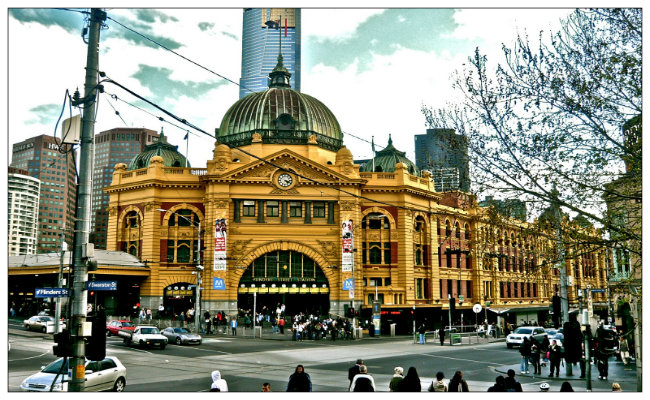 Astute travelers can visit a variety of museums and buildings like St. Francis church & St. James Cathedral. Adventure lovers can opt for extreme sports like bungee jumping, skydiving and surfing to get their share of adrenaline rush at St. Kilda. This city is also a host to world famous longest lunch and wine tasting festivals. So plan well!!!
2. Sizzling Sydney:
It is referred to as the most beautiful city in the world owing to its beautiful landscape, scenic harbor and daunting architecture of the pre-modern era. Modern constructions like Sydney Opera house and Harbor Bridge represent the impeccable image of this world class city. Sydney is welcoming which is attributable to its multicultural inhabitants and rich history.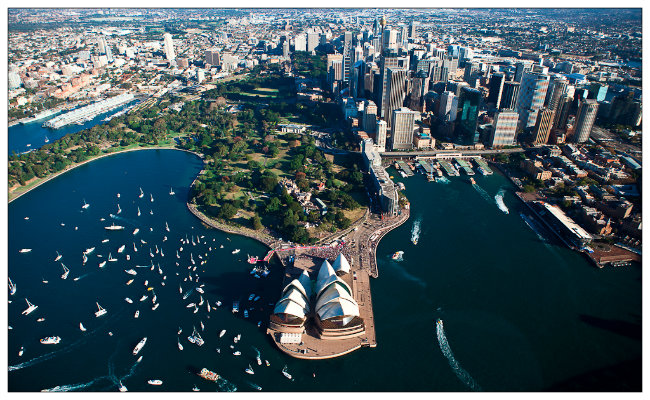 The Sprawling Blue Mountains to the west and deep blue ocean in the east makes Sydney a perfect place to enjoy a day out with family. One can also enjoy being with nature at its awe-inspiring botanical gardens and sun-kissed beaches, however, the number of tourists in this city peak in December which can be attributed to its sizzling Christmas and New Year celebrations.
3. Cadent Canberra:
It is probably a nascent capital among nations, the plan to make this place as a capital city was formulated early in 20th century and reportedly is the best-planned city in Australia. With the flashing wheel-spoke design of its streets, artificial lake & Botanic gardens, this city is a splendid combination of modern architecture with nature.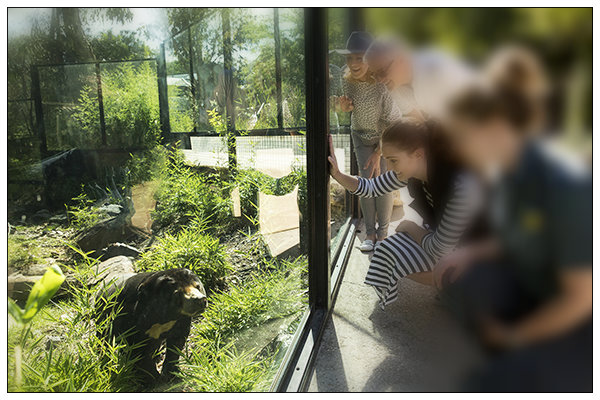 National zoo is a must visit place if one wants to have a look at the endangered species which are housed in the zoo. And, if one wants to experience Fireside and Truffle festivals which grace its winters, August is certainly the best time to visit this cadent highland city.
4. Harmonized Hobart:
It is the southernmost city of Australia, located in Tasmania and is second only to Sydney when it comes to the oldest cities in Australia. It boasts extensively preserved architecture of Georgian and Victorian eras and mesmerizes its visitors with its essence of the 'Old World'. Salamanca Palace offers many eateries and breweries and is one of the best places to enjoy the crux of this city.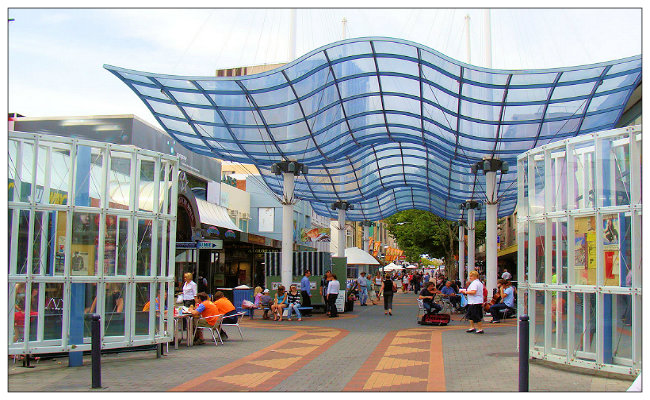 Maritime museum of Tasmania provides an insight into the esteemed naval history of world and colonization period, whereas, Mount Wellington offers moderate trek to hikers for a good outing. The weather in this region can be extremely unpredictable due to its location, but summer is the best time to visit this harmonized city, which is a perfect blend of mountains, rivers, and the vast blue southern ocean. If visiting in summers, don't forget to take part in the annual summer functions like Taste festival and annual Sydney-Hobart yacht race.
5. Breathtaking Brisbane:
It is the fastest growing city in Australia and is a perfect gateway to begin a road trip to pristine beaches of Sunshine, Gold coast and numerous villages located in green lands of this heavenly state Queensland. The outskirts of Brisbane offer camping on the bank of the river, or amidst the lush green forests. This city is famous for its rich cultural heritage and picturesque views which have inspired many renowned artists such as The Saints, Bee Gees, and Savage Garden.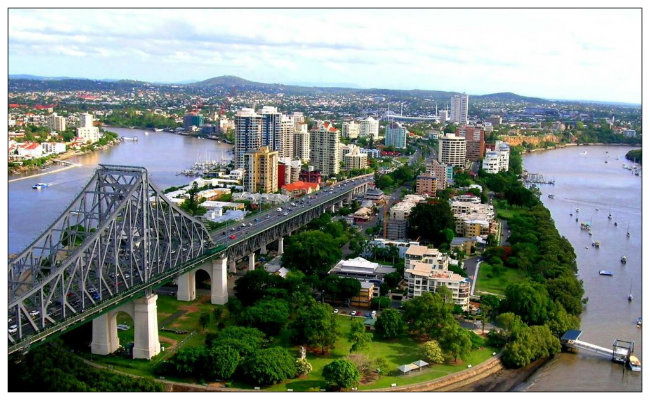 Numerous cruise companies organize sailing trips through pacific to other Australian cities and also offer exclusive activities like Whale watching. Fishing and Boating are the main attractions of Brisbane River and is considered a fun place to visit with family and friends. Avoid visiting in January through March as it receives a high amount of rainfall and eventual floods which have been known to be devastating in the past.
Australia offers unimaginable attractions for all sorts of travelers, from oceans to mountains and forests to deserts; therefore, it is highly recommended that you plan what you wish to visit for a more satiating experience.