Hawaii is the first name which comes into mind when planning a holiday on the island. But, if you are looking for something new and something different then Australia has an amazing selection of islands for a perfect and exotic island vacation. We have selected some of the best islands in Australia which are stunningly beautiful and unique. So, take a look to find out that's right for you.
Kangaroo Island
Located in the south of the country, Kangaroo Island is like a paradise and a must visit place for nature lovers. A ferry ride of 45 minutes will take you the island from Cape Jervis. You can also take a plane from Adelaide to reach the island. Kangaroo Island has many beautiful beaches and plenty of wildlife including kangaroos and koalas. You can many water sports, wonderful nature of the island and its beaches.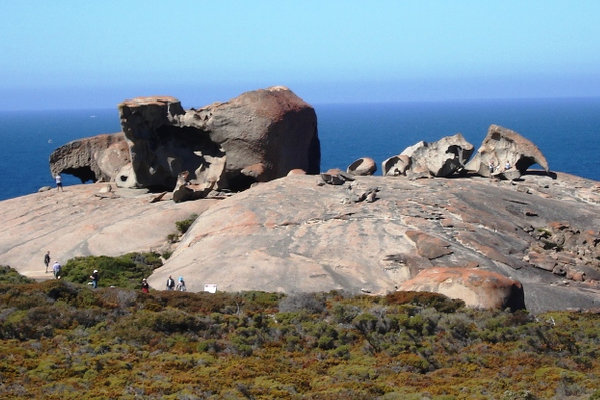 Rottnest Island
Connected by a short ferry ride, the Rottnest Island is located on the west coast of Australia. The island is a must visit place for those who want to discover an unspoiled nature, amazing flora and fauna, beautiful landscapes and pristine beaches. The island has been declared as a nature reserve since 1917. Rottnest Island is home to a well-preserved wildlife, green parks and some salt lakes and offers numerous interesting places to explore such as coral reefs. It is an ideal place for recreational fishermen and surfers.
Fraser Island
Located in the east, Fraser Island is the largest sand island in the world. It is also called a paradise for its exceptional beauty, amazing nature, transparent lakes and endless white sandy beaches. A journey of 40 minutes in a ferry from the coast of Queensland will take you to the Fraser Island. The island offers many walking trails stretched for over 120 kilometers through dense forests, lakes and sandy beaches. In 1992, the Fraser Island was declared a World Heritage site by UNESCO for its natural wealth.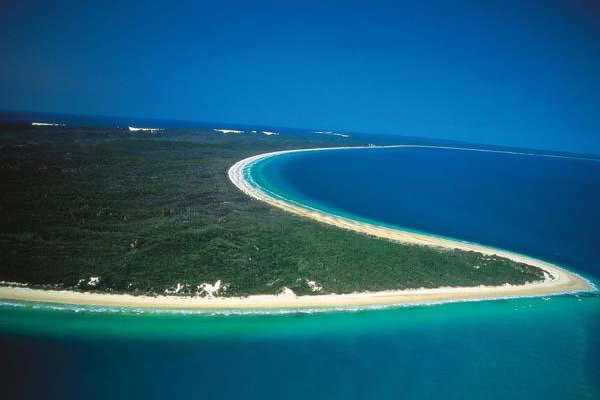 King Island
The last island on our list is Kings Island which is located in the north of Tasmania. With an area of 1098 sq km, Kings Island provides plenty of attractions and things to do. Surrounded by some of the country's most beautiful beaches, it is an ideal place for surfing, snorkeling and fishing. The population on the island is about 1600 and its inhabitants are very friendly. Here, you can enjoy one of the best cheeses in Australia and tasty dishes such as beef, lobsters and crayfish. You can reach here by a flight which is available daily from Moorabbin, Tullamarine and Burnie Airports.
Philip Island
It is a place where Grand Prix takes places but, it also the place where every evening little penguins make their famous parade. It is a nature park where you can discover the best of nature, lovely wildlife and beautiful beaches which are perfect for sunbathing and swimming. Other attractions on the island include Koala Conservation center, Seal Rocks Sea Life Centre, art galleries and museums. A trip to Philip Island offers amazing sights and unforgettable experiences. The island is connected by a bridge and you can reach here in your rental car.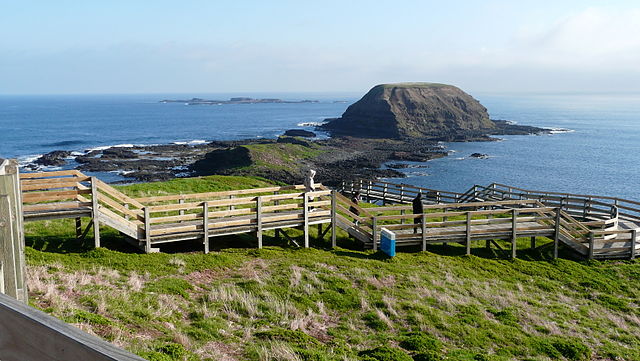 These are some of the best islands in Australia which are distinctive characteristics and offer a variety of recreational activities. Besides the beautiful beaches, amazing wildlife and all other natural advantages, you can also enjoy some of finest Australian cuisines on these islands.