7 easy day trips to take from Melbourne
If you are bored of the city life then it is advised to get away on a road trip as there are many destinations near the populous city of Melbourne. Rent a car and explore Victoria, a a state where you can explore nature as well as the outstanding vineyards and much much more. These destinations are just a couple of hours from Melbourne so you can come back to the city in a day or so after taking a rejuvenating break.
The positioning of Melbourne, lets you choose from a variety of day trips.
Daylesford: "the spa country" or "the spa center" of Australia
| | |
| --- | --- |
| Time | 90 min |
| Distance | 113.8 km |
| Route | National Highway M8 and C141 |
Drive to Daylesford, a spa town in Victoria known for its natural mineral springs and celebrated villages. Expect a day full of relaxation for it is one of the top Australian destinations to unwind and rejuvenate.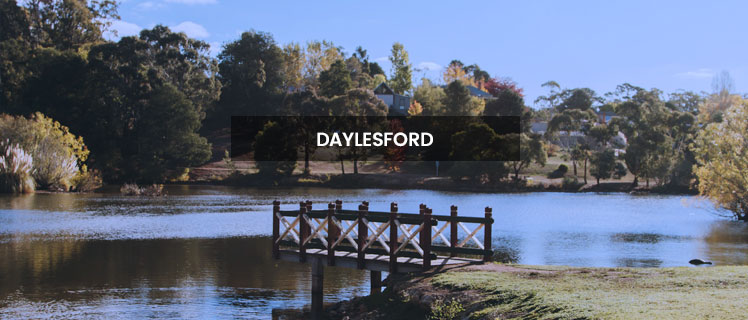 Daylesford is home to the largest number of mineral springs in Australia along with other attractions such as the Daylesford Lake and the Wombat Hill Botanical Gardens which is the spot to take a nice walk.
Satiate your taste buds at one of the many iconic restaurants in this spa country, also make sure to pamper yourself with a massage session before you head back to Melbourne.
Mornington Peninsula: a haven for food and wine
| | |
| --- | --- |
| Time | 1 h 13 min |
| Distance | 76.2 km |
| Route | M1 and Mornington Peninsula Fwy/M11 |
Drive through the new Peninsula Link freeway conveniently from Melbourne to Mornington Peninsula. Red Hill is the place to go to for the best wineries and lip-smacking food such as wood-fired pizza.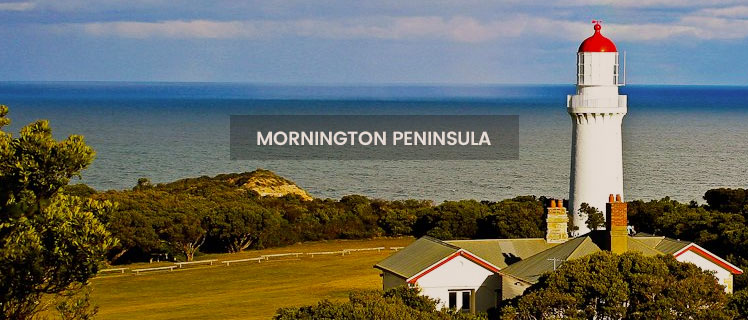 Before you drive back to Melbourne, don't forget to take a dip or simply relax at the Balnarring Beach.
Healesville: explore the Yarra Valley
| | |
| --- | --- |
| Time | 1 h 20 min |
| Distance | 63.5 km |
| Route | M3 and Maroondah Hwy |
Head to Healesville, a town in Victoria situated on a tributary of Yarra River, to lose yourself to the magnificent backdrop. This town offers a plenty of B&B options so extending your day trip for a night or more is also easily feasible.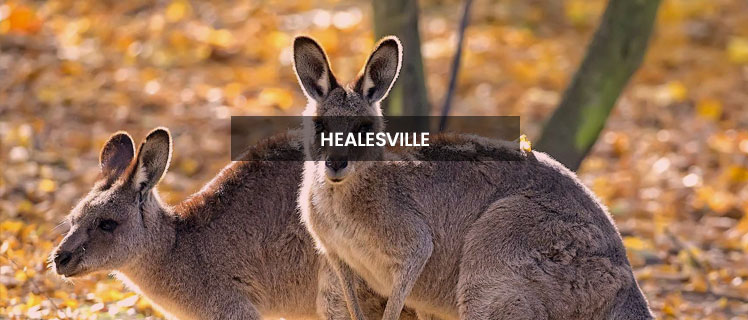 Healesville is a town known for its food and wine scene along with an abundant wildlife featuring the Tasmanian Devil and kangaroos which can be found at Healesville Sanctuary. You have the options of driving to one of the landmark wineries or indulge in some local souvenir shopping. This road trip is definitely one of the most romantic ones you can take in Australia.
Great Ocean Road: one of the grandest drives in the world
| | |
| --- | --- |
| Time | 2 h 38 min |
| Distance | 209.4 km |
| Route | M1 and Princes Hwy/A1 |
Get ready to drive on one of the best coastal roads of Australia, the Great Ocean Road is a panoramic road ideal for road trips. Beaches with sharp cliffs run along this astonishing road. On the road, you will encounter Port Campbell National Park, home to the iconic Twelve Apostles.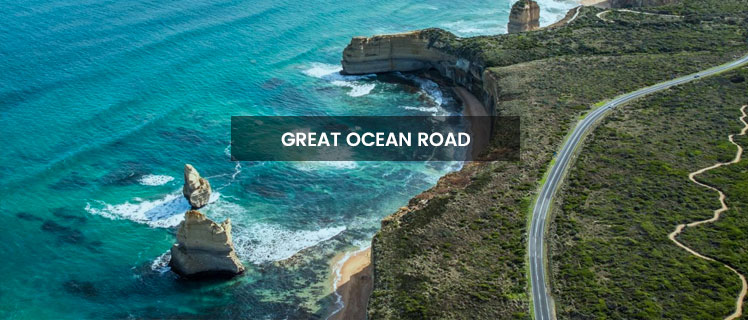 On this route, visit the rock formations of Loch Ard Gorge and London Arch, formed due to the pressure of the sea and winds. Take a helicopter tour over the Shipwreck Coast and don't forget to meet the koalas near Kennett River.
There are many more adventures you can enjoy on this road.
The city of Ballarat: a gold rush experience
| | |
| --- | --- |
| Time | 2 h |
| Distance | 115.9 km |
| Route | National Highway M8 |
Rent a car to drive to Victoria's Ballarat, a city known for hiking as well as its artificial gold rush town, Sovereign Hill, a must-visit attraction for all kinds of tourists. Also, there is the Museum of Australian Democracy which you can visit.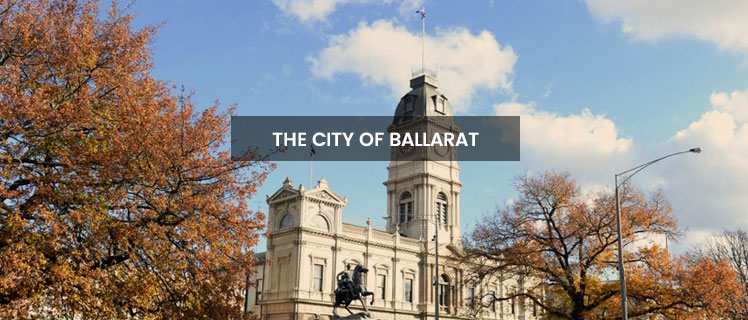 Ballarat is the perfect destination for you if you would like to see what the gold rush era was like. Observe the replica streets of the 1850s and much more. Also, don't forget to experience the Australian wildlife at Ballarat Wildlife Park.
You can easily cover all the attractions of Ballarat in one day and then head back to Melbourne.
Philip Island: surf & interact with penguins
| | |
| --- | --- |
| Time | 2 h 27 min |
| Distance | 141.7 km |
| Route | M1 |
If surfing is your thing then you must drive to Philip Island, a favourite amongst surfers as well as lovers of raw nature. Also, motor enthusiasts are in for a surprise on this island that is you can drive on the same tracks where Moto GP and V8 Supercar races are undertaken.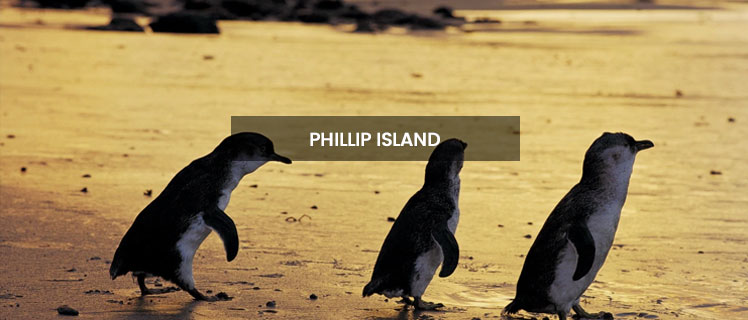 Cape Woolamai, Smiths Beach and YCW Beach offer excellent spots for surfing. To observe the koalas, head to the Koala Conservation Centre and Penguin Parade, where you can watch tiny penguins returning home for the evening.
Lake Mountain: all about snow and skiing
| | |
| --- | --- |
| Time | 2 h 22 min |
| Distance | 118.5 km |
| Route | Maroondah Hwy and C512 |
Drive to the niveous slopes of the 4,701 ft Lake Mountain in Victoria, just around 2 hours away from Melbourne. This cross-country ski resort is part of the Cathedral Range and the Great Dividing Range.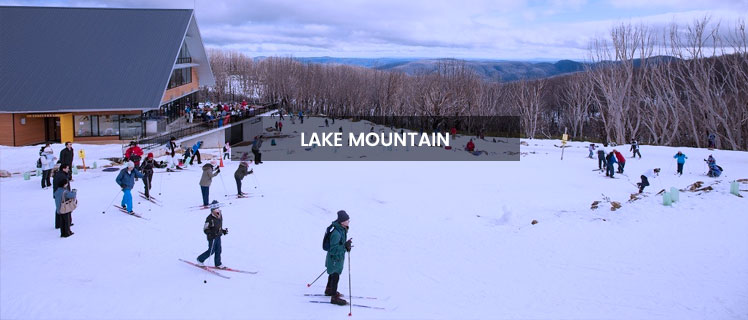 Lake Mountain is one of the most celebrated ski resorts in Australia but please note that there is no lake here, the name comes from George Lake, a former Surveyor-General. Lake Mountain is also a popular cycling destination.
Book a Melbourne car rental to add comfort to your road trips.