Townsville Car Rental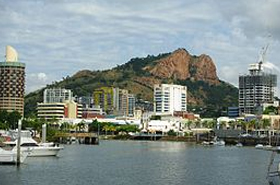 Townsville is best known as a city which is located on the north-eastern coast of Australia that is in the state of Queensland. Hire a car at Townsville online to get great discounts with ease.
We, at VIP Cars, offer low car rental rates for varying times in Australia. Our Car rental at Townsville deals is economical even if you are traveling in group. Even if you do not have time to seek the various car rental suppliers for inexpensive, reliable car hire deal, you can blindly believe on Townsville Car Rental deals offered by us. If you sign a car rental deal with us, you get top rental inclusions like third party insurance, vehicle theft waiver and collision damage waiver. We have the best Townsville rental deals that let you hire cars for your business, travel, or personal use. Whether you're a primary or regular visitor, we give a lot of benefits.