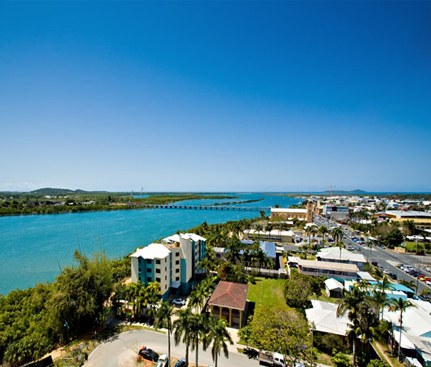 Mackay is a city located on the Pioneer River, on the eastern coast of Queensland. It is 603 miles from Brisbane, and is considered the "sugar capital of Australia", due to its main industry being the production of cane sugar. Besides sugar, coal mining as well as marine, retail and tourism industries have been established in the area. It is quite beautiful, with a humid, sub-tropical climate that makes for a really nice stay, year-round.
Notable attraction in the Mackay area include the Eungella National Park, the Great Barrier Reef, WhitSunday Islands and of course, the Pioneer River. The Mackay Marina has many charter boats available, so you can see what the fuss is all about, concerning the "big blue", as they call the ocean. Exploring all these areas and more with Mackay Donwtown car rental service as your means for transportation by wheels, you'll have more options to see more places, as well as a reliable service, that has friendly natives of the area working for it, who can tell you more about the places you would particularly like to go. If you tell them the sort of places you normally like to visit, it can be very helpful too, since they will know what would work best for you. It is always great to discover places that you never could have imagined, prior to visiting the area; they are out there, most assuredly.
Rent a car in Mackay Downtown now!