2019 Parrtjima Festival – 5 to 14 April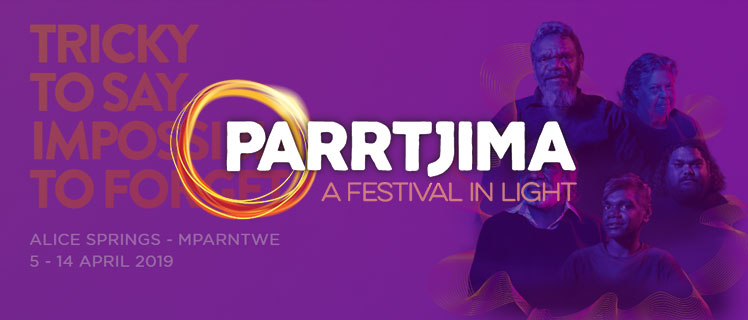 Parrtjima Festival 2019
Set against the majestic MacDonnell Ranges, Parrtjima is organized at Mparntwe (Alice Springs), which has been the land of the Arrernte people since time immemorial. Parrtjima offers an invaluable opportunity if you're interested to delve deeper into the rich Arrernte culture. Besides showcasing the awe-inspiring light installations and artwork, the 10-day free event features music shows, public talks, movies, and interactive workshops.
Parrtjima 2019 Theme
This year, the theme for Parrtjima is 'Language Expressions'. In line with the United Nations' Year of Indigenous Languages, Parrtjima 2019 intends to highlight the importance of the Arrernte languages' role in imparting education to the Aboriginal people.
The Parrtjima 2019 will explore its 'Language Expressions' theme with seven beautiful installations spread across the Desert Park. Moreover, the entire backdrop of the MacDonnell Ranges will be spectacularly illuminated. The area around the Todd Mall will also have lighting installations, well supported by soundscape especially designed to engage visitors.
Reaching Alice Springs
Rent a car at Alice Springs Airport and reach the town in a few minutes. The airport is just 9 miles (15 km) away from Alice Springs.
You can also book a rental car at Ayers Rock Airport. Covering 278 miles (447 km) via National Highway 87 and Lasseter Hwy/State Route 4 to arrive in Alice Springs will not consume more than 6 hours.
If exploring the great Australian Outback is what you're looking forward to, then nothing comes close to the Explorers Way. Hire a car in Darwin, halt at Alice Springs to enjoy Parrtjima, and start for Adelaide. Though challenging, it is indescribably promising. You'll see famous attractions like Coober Pedy, Devil's Marbles, Kata-Tjuta, Mataranka Thermal Pools, and Uluru while covering 3,031 km (1,883 miles).
Parrtjima Festival Tips
Keep a minimum of two nights in Alice Springs to enjoy the festival of lights. Don't miss to explore the incredibly beautiful desert landscape during the day.
Parrtjima will be held at two distinct precincts – Alice Springs Desert Park and Todd Mall. The 10-night celebration will begin every day at 6:30 pm and conclude by 10:30 pm.
If you're planning to rent a car in Adelaide and drive all the way to Darwin or vice versa, your itinerary can easily stretch to 8 days. Factor in two more days if you wish to stay at Alice Springs for 2 nights.
The sparsely populated Australian Outback has a lesser number of fuel stations. Refill at every petrol station that you come across. As your next stop could be 200 miles away, running low on fuel can leave you stranded in the middle of nowhere.
Celebrated against the backdrop of a terrain that is more than 300-million-year-old, Parrtjima showcases the earth's oldest culture by using new technology. The Aboriginal light festival invites you to see prolific artists experimenting with varied materials and styles while retaining their ancient philosophy.