Kakadu National Park Australia
Had a tour nearby Darwin or towards the northern region of Australia? If yes, did you visit the Kakadu National Park? If you have been in Australia and didn't visit this region, a must say, it is worthless!
Everybody can think that what to see in a park, as normal park, it would be. What to explain about the beauty of park here? So big, that you need a full day to explore it. You must have heard and read about the park but when to be there is just an awesome experience. You will realize that the decision of visiting the park was right. You will just love the visit to park, its eye-catching views and awesome landscape.
The Kakadu National Park is full of low wetlands as well as pools where eating food and walking around can be fully enjoyed. Ahh, the rock caves were a thing that can afraid you as some live creatures can be assumed from its shapes. The park is also full of rain forests and streams. Swimming facility is also there in the pools along with relaxing at the poolside. You can also find crocodiles in the wet season here. Isn't it a wonderful and an adventurous thing to know?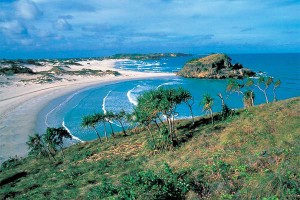 A visit to the Jim Jim Falls that lie in the park is obvious. The Ubirr Rock that also lies in the park is a huge one. Aboriginal rock paintings available here will really amaze you.
Well, even if you will be tired but still you will not want to keep away from even a single part of the park. In all, a large number of river systems as well as landforms like lowlands, the southern hills and basins which are unique in its own ways can be enjoyed here in the park. A huge variety of wildlife species in the park can be explored. Full of mammals, birds, plants and insects, it also has variety of freshwater species.
Now don't even think about coming back from Australia without visiting the Kakadu National Park. You can still think of taking food along and sit on the poolside in the park. Enjoy swimming and don't come back soon!