Exploring pictorial beaches of Sydney

Picturesque ocean beaches of Sydney are well known among anyone who loves surfing and a laid back beach afternoon. Capital of New Wales, Sydney offers over 27 beaches in south and 23 beaches in north, which makes car rental a smart option.
Australia offers some of the best beaches in the world and most of them are located in Sydney. Every beach in Sydney offers best surfing mood, sunbathing environment and classic beach cafes and restaurants. Even the busiest and most crowded, but highly popular, beaches like Bondi have its own charm and speciality. Whether its Manly, Bondi, Tamrama, Bronte or Avalon, you will find Sydneysiders and tourists enjoying the wave, sun and a cocktail.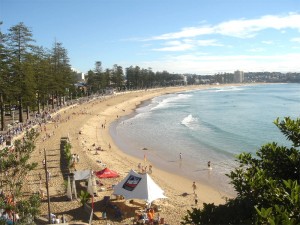 Those who want more beauty and nature, a drive to one of the harbour beaches on Port Jackson using a rental car is advisable. Balmoral Beach, Lady Bay Beach, Clontarf, Clifton Beach, Nielsen Park, Reef Beach and many more such harbour beaches can be easily explored making use of a low priced car rental covering all inclusive like CDW, insurance and unlimited mileage.
But with so may beaches spread throughout the city, car rental is one way or one of the most economical ways of covering them. Renting a car to drive from one beach to another is a sensible way of exploring Sydney's best and most gorgeous beaches. A drive from north to south while enjoying a stay for lunch at local restaurants or beach cafes is definitely great vacation plan.