Best Places to Shop in Sydney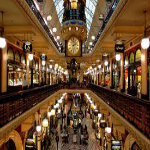 Sydney is one of the most important and most visited cities in Australia. Although Sydney is popular for sun, sea and opera but this magnificent city also offer numerous shopping opportunities to satisfy your craving to shop. It is a pleasure to shop in Sydney and you can find numerous options such as small shops, huge departmental stores, street markets and big shopping malls dispersed all over the city. If you plan a day of shopping, then Sydney is a perfect destination. Check out some of the most popular shopping destinations in Sydney:
The Rocks Market
Located in the historic district at the foot of Sydney Harbour Bridge, the Rocks Market is the most famous in Sydney. The ancient buildings of the market were restored to maintain the glamour of the old days. This covered market is popular for local crafts, funky clothes, indigenous products, toys, gadgets and all kind of artistic products. This historic area is full of restaurants, cafes and pubs. It opens all days of the week.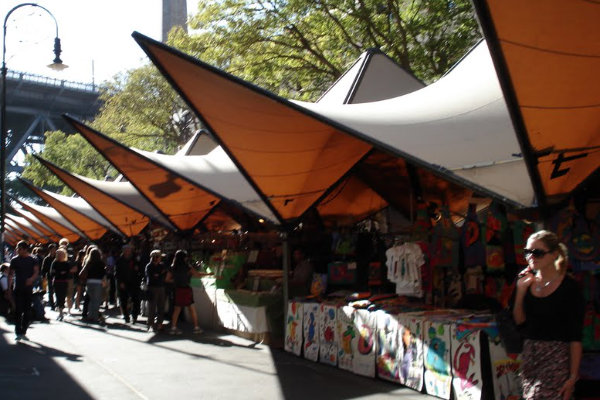 The Queen Victoria Building
It is a 19th-century building situated on George Street in the central business district. It is considered as one of the most beautiful shopping center worldwide and one of the most famous in Sydney. This antique mall contains more than two hundred shops of all kinds. The shops include luxury boutiques, art & antiques shops, jewelry and many restaurants. It is a pleasure to shop here or just take a stroll.
Dinosaur Designs
The next name in our list is a place that you cannot miss! Dinosaur Designs is a store of handmade jewelry and home decor objects. Each stuff is made in their workshop by their skilled artisans. The jewelry designs are unique and very colorful, so it becomes very difficult to choose one. The products are inspired by nature and art comprising bright hues and amazing textures. Each piece is in the store is almost collectible for its exceptional design and beauty.
Darling Harbour
It is an exciting place where you can find street performers, street theater and exhibitions. Here you will also find the Harbourside Shopping Centre which is popular for its tax-free and many specialty shops like Crocodile Stop and Kangaroos and Koalas. The mall has an array of cafe, restaurants and entertainment options. The building of the mall is very beautiful and its location is even more beautiful.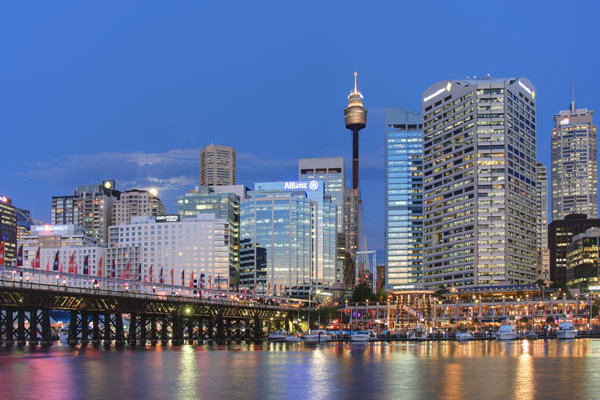 Chinatown
Chinatown is situated in the southern part of the city center. It is the cultural and commercial center of the Chinese community with lots of shops selling clothes, gifts, herb and Chinese food. On your visit to Chinatown, make sure to stop at nearby Paddy's Market which is one of the largest markets in the city. Here you will find clothes, gifts, fish, fruits, vegetables and everything. Prices are very cheap here and you can also bargain with the vendors. It is the best place to buy souvenirs as you will get better discount here than any other area in the city.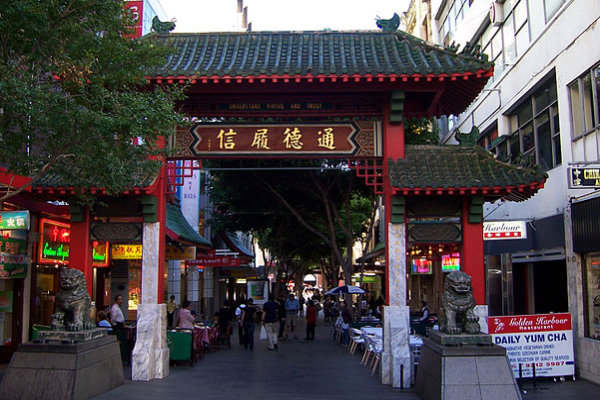 These are some of the best places to shop in Sydney, although shopping options in the city are limitless. Prices are very affordable and variety of products is also great. Make sure you get enough time for shopping in Sydney along with sightseeing.