5 Australian Beaches for a Refreshing Day-Out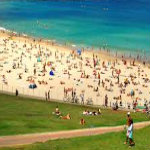 Australia is blessed with countless beaches which are scattered along its beautiful coastline. These beaches offer a wide variety of water activities such as swimming, surfing, boating, fishing and snorkeling. We have selected 5 beaches of Australia where you can spend a great day out.
Gold Coast, Queensland
This is one of the most preferred destinations for a holiday in Australia. The Gold Coast is a favorite hideout for the Australians during their holiday with kilometers of beach, perfect waves for surfing and amazing nightlife. With over 7 kilometers of sandy beaches, the Gold Coast is a guarantee of success with both, fans of the beach and with citizens convinced.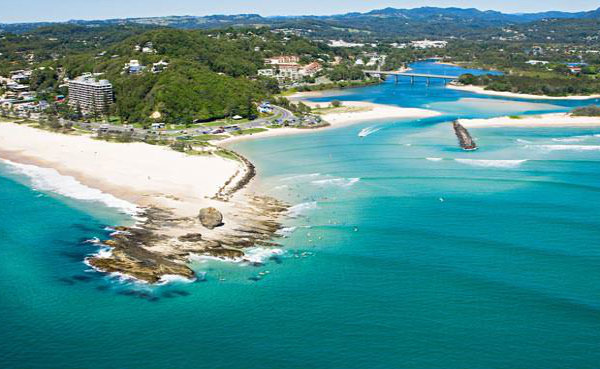 Whitehaven Beach
This 7 km long beautiful beach is located at the heart of the coral reef on Whitsundays Island. The white sand on the beach and turquoise water of the sea attract thousands of tourists every year. Rafting in the ocean or sea kayaking combines romantic moments with action that has its bit of inevitable adrenaline. This is not only the most beautiful beach in Queensland but also the most eco-friendly in the region.
Hyams Beach
Located around three hours drive to the south of Sydney, Hyams Beach is perfect for those who wish to take some time off and enjoy the nature. This beach is popular for having the whitest sand in the world and clear turquoise waters. It even holds the record in Guinness Book of World Records for the whitest beach in the world. The Hyams Beach is surrounded by two national parks: Jervis Bay National Park on one side and Booderee National Park on the other.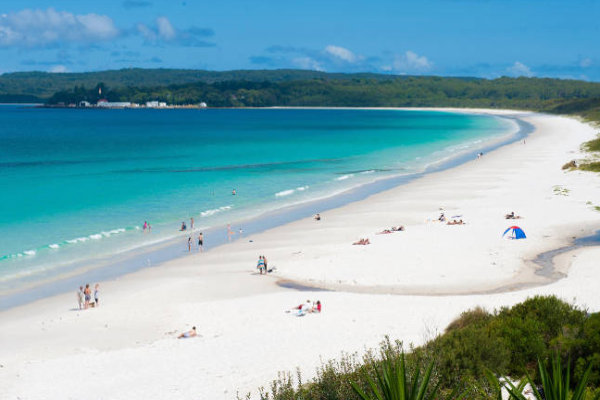 Bondi Beach
Located just 7 kilometers from the center of Sydney, the famous Bondi Beach is a Mecca for surfers and sun lovers. Numerous restaurants, cafes, bars and luxury homes are located near the beach. Bondi Beach is the definitive example of the grandeur lifestyle of this beach town Sydney. Beaches suitable for surfing, proximity to the city center, excellent atmosphere, an abundance of restaurants and cafes and easy accessibility by public transport make the Bondi Beach one of the most Popular in Australia.
Bells Beach
Bells Beach, located next to the towns of Jan Juc and Torquay on the great Ocean Road, is a very famous beach for water sports. It hosts many surfing contests and other water sports events. Rip Curl Pro, the oldest surfing contest in the world, was held here in 1961 for the first time. Bells Beach not only provides an opportunity for surfing but its proximity to the Great Ocean road also gives the possibility to admire the fantastic views along the road.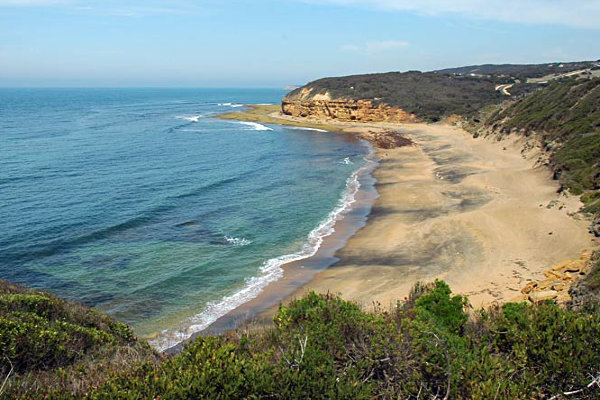 So, these are 5 famous beaches to visit in Australia for an amazing day out with family or friends.  On your trip to Australia, try to visit at least one of these.